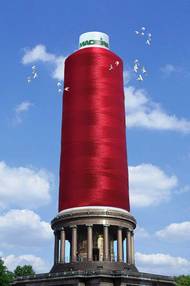 Madeira Rayon/Viscose
One cannot imagine a high quality embroidery without using the Classic of all threads, Viscose.
MADEIRA CLASSIC combines all characteristics demanded from such an embroidery yarn.
MADEIRA's raw material differs from most Viscose threads of other manufacturers.  MADEIRA CLASSIC is made of high quality material, thus achieving an unsurpassed tensile strength.  It is so high that MADEIRA CLASSIC can be embroidered at even 1,200 stitches per minute.  Resulting productivity is unbeaten worldwide.
Furthermore this Viscose possesses a unique and natural shine, combined with a silky feeling.
MADEIRA CLASSIC – There is nothing better.  Which is why we offer such an outstanding range of colours and in three different thicknesses – worldwide!
MADEIRA CLASSIC – The Classic of all embroidery threads.
---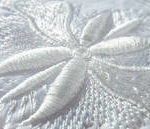 Madeira Classic No # 40
Madeira Classic No # 40 A class of it's own. MADEIRA Classic thread is the worldwide number one.  In 413 fabulous shades, including ombré tone
Learn More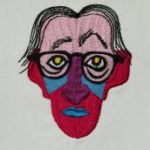 Madeira Classic No # 30
Madeira Classic No # 30 A thicker viscose rayon which fills in quickly and reduces stitch count and production time in large designs.  Also ideal
Learn More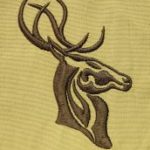 Madeira Classic No # 12
Madeira Classic No # 12 CLASSIC No. 12 will bring an unusual texture and finish to your design!  A soft, satiny, 2-ply rayon thread.  The unique twist makes
Learn More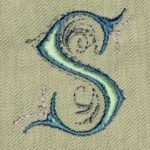 Madeira Classic No # 60
Madeira Classic No # 60 The lightweight thread in the MADEIRA rayon line, Classic No. 60 can be used anywhere fine detail is required as well as in
Learn More