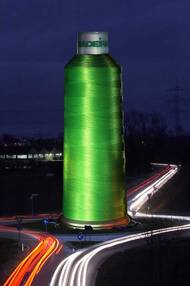 Madeira Polyneon (Polyester)
At the highest level and "Made in Germany by MADEIRA": This is Polyneon quality.
Polyneon is produced with a draw winding method especially developed by MADEIRA. This guarantees that it will run outstandingly well on every embroidery machine without forming the usual loops.
Polyneon is dyed by MADEIRA in a special way, turning it extremely fast to Chlorine.
Therefore MADEIRA is able to give the corresponding instructions regarding chlorine fastness on its color card: Chlorine treatment for half an hour at 30° C and up to 20 g Chlorine / litre.
Consequently Polyneon can be subjected to any other extreme strains. Another plus of Polyneon is its wonderful shine, almost approaching the brilliance of MADEIRA Classic.
Polyneon is your first choice when you need a yarn that is heavily strained and for embroideries on textiles that are to be washed extremely frequent.
---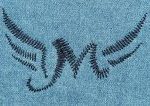 Madeira Polyneon # 40
POLYNEON No.40 The best polyester embroidery thread Top quality Polyneon made in Germany by MADEIRA. The best polyester embroidery thread. Polyneon is produced using a specially developed spinning process.
Learn More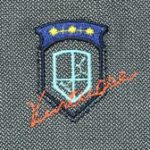 Madeira Polyneon # 60
POLYNEON No.60 No compromises! Quality embroidery of very fine lettering and small details has been possible with MADEIRA Classic No. 60 for some time. Now,
Learn More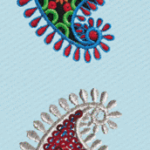 Madeira Polyneon # 75
POLYNEON No.75 No compromises! New Product! POLYNEON 75 is the finest polyester embroidery thread. It is perfect for attaching sequins and for producing the finest
Learn More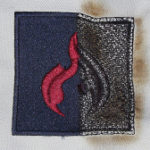 Madeira Polyneon # FR
POLYNEON No.FR No compromises! New Product! POLYNEON FR is an innovative, flame retardant thread for embroidering logos or letters onto flame retardant textiles such as
Learn More